Federal Law Minister Azam Nazeer Tarar has tendered his resignation from his position. 
Minister of Law and Justice Azam Nazeer Tarar has sent his handwritten resignation to the President Arif Alvi.
In the resignation letter, he stated that he could not be able to perform his duties as federal minister due to the 'personal reasons'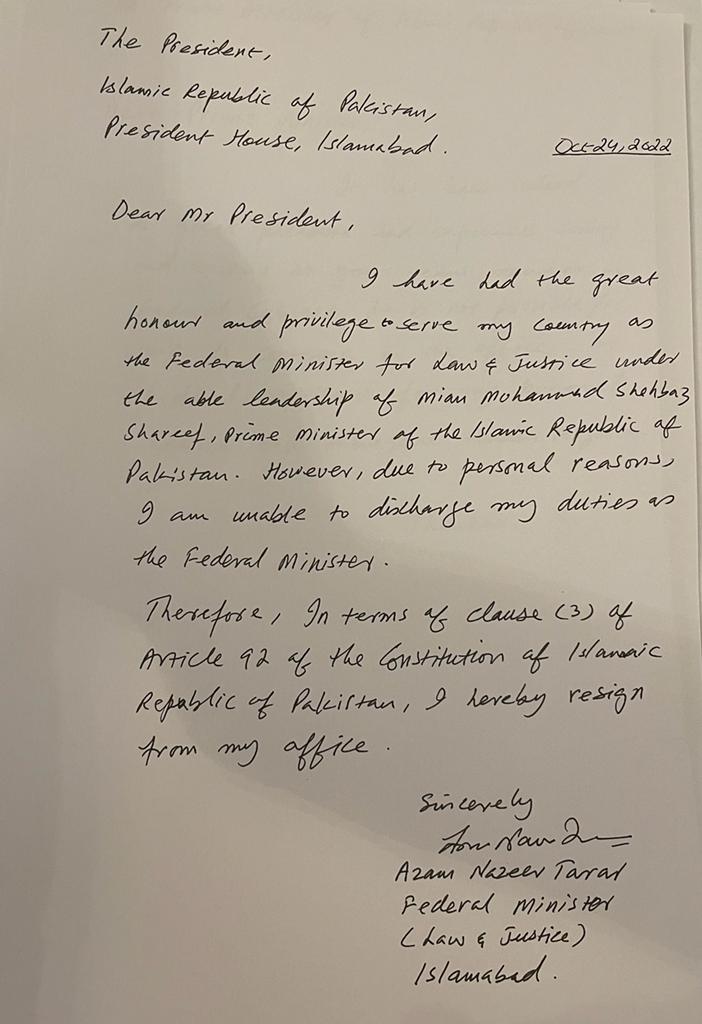 Meanwhile, taking to the Twitter handle the minister also expressed his disappointment over the sloganeering against the state's institutions during the closing ceremony of Asma Jahangir Conference in Lahore on Sunday.
I am disappointed the way a small group of participants behaved at AJCON22 today by unnecessarily chanting slogans against state institutions n not listing to the achievements so far made for their benefits. We must respect each other's point of view#hallmark of democratic socity

— Azam Nazeer Tarar (@AzamNazeerTarar) October 23, 2022