Feroze Khan's ex-wife Syeda Aliza Sultan has shared the evidence of domestic violence against famous actor Feroze Khan.
The couple filed for divorce on 3rd September, however both parties are currently dealing with the legal proceedings in Karachi Court. In the proceedings, Aliza has recently presented evidence of domestic abuse to the court.
Pictures from the court hearing have gone viral on social media platforms.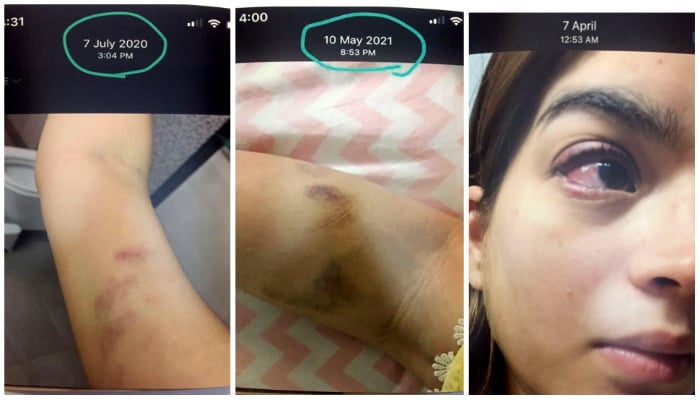 As per reports, she was allegedly subjected to torture on July 7, 2020, which left her with bruises all over her arm. Images submitted to the court; Aliza was once again allegedly beaten up by her ex-husband on May 10, 2021.
As detailed in the medical report, as a result of torture, bruises were found on the victim's arms and waist.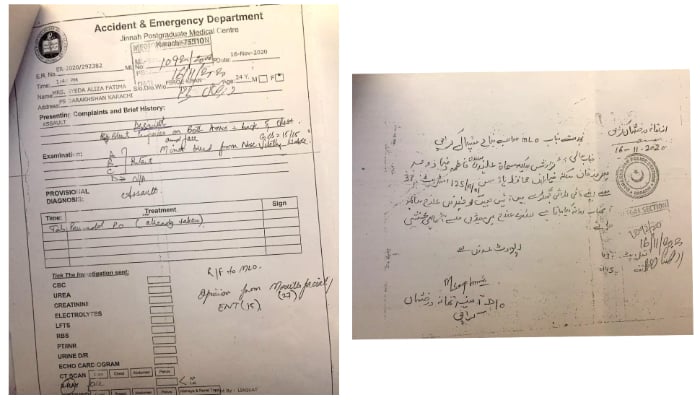 According to Aliza's lawyer, Advocate Barrister Qaim Shah, "Feroze Khan had tortured Alizah on November 15, 2020, as well." Per Aliza's statement, during the fight with her ex-husband, her son Sultan was also allegedly injured.
More news:  Ex wife Alizey Sultan, reveals horrifying details about Feroze Khan
The lawyer further added that when his client went to the police station to lodge a complaint, "Feroze and his family threatened Aliza."
Barrister Shah also told the court that Aliza was "often subjected to physical abuse on multiple occasions, but she chose to remain silent because of her children."
Soon after the photos gone viral, the popular actor received flak from the public. Social media users show their entire support with the Syeda Aliza Sultan.